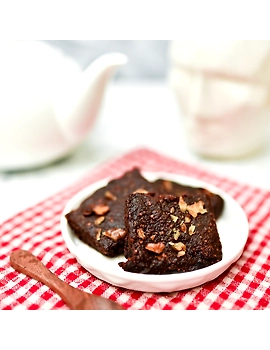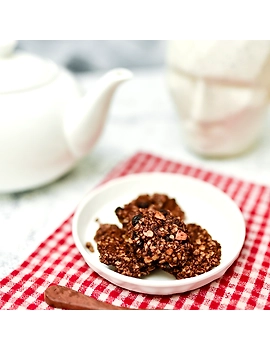 250.00
Evening snack, Good for Post workout Snack, High in Fibre, Iron, Calcium, Potassium & other minerals, Rich in antioxidant, Good for high blood pressure and diabetes patients, No sugar, artificial Sweeteners, or Preservatives.
350.00
Gluten - Free, Gooey and Fudgy Decadent Brownies, With the goodness of Dates and Walnuts. 
No sugar , maida, butter or cream used. No artifical sweeteners or flavours and colors used. 
Nutrition Rich and Tasty Brownies. 
300.00
HIGH FIBRE, ANTI OXIDANTS, GOOD FATS, NO MAIDA, NO SUGAR, NO BUTTER, NO PRESERVATIVES AND ARTIFICIAL SWEETENERS OR ADDITIVES.